Tiny Cash Payday Loans is a provider that allows you to apply to get connected multiple lenders at once with one simple application. Instead of lending you the money directly, Tiny Cash Loans uses your information to find you a suitable loan in its network of short-term lenders.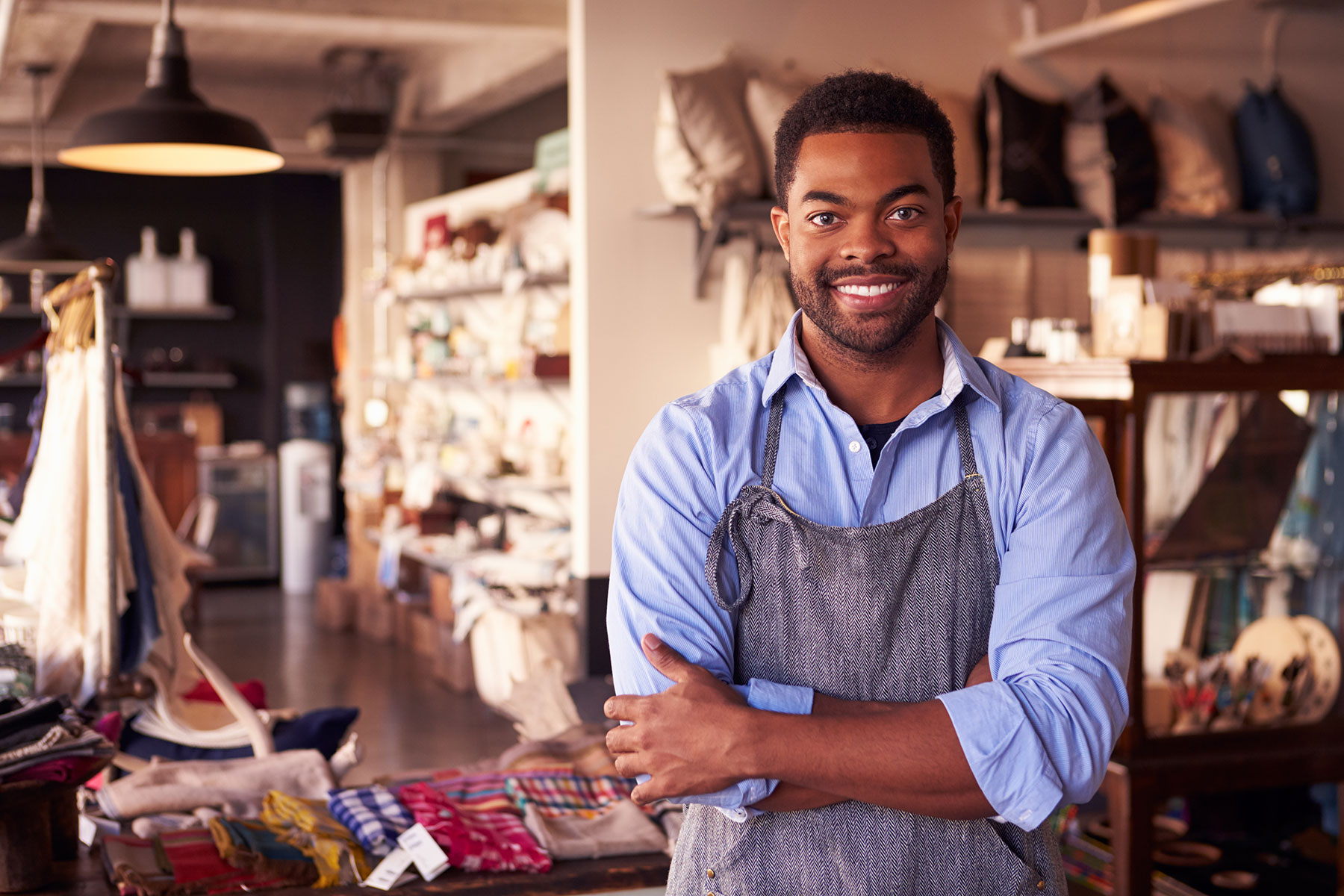 Benefits of Using
Tiny Cash Payday Loans?
Quick and easy application. The application takes mere minutes to complete, requiring basic information.
Many lenders with one application. Don't worry about filling out application after application. tiny cash Loans has an entire network of lenders it can potentially connect you with.
Get your money fast. If you're accepted for a short-term loan and accept it, you could get the funds deposited in your account in as little as one business day.
 Up to $500 for Payday Loans, Up to $2,500 for Installment Loans. You aren't charged anything to use tiny cash Loans to find potential short-term loans.
Not all lenders can provide loan amounts up to $2,500. The maximum amount you may borrow from any lender is determined by the lender based on its own policies, which can vary, and on your creditworthiness. The time to receive loan proceeds varies among lenders, and in some circumstances faxing of application materials and other documents may be required. Submitting your information online does not guarantee that you will be approved for a loan.
Every lender has its own terms and conditions and renewal policy, which may differ from lender to lender. You should review your lender's terms and renewal policy before signing the loan agreement. Late payments of loans may result in additional fees or collection activities, or both.
By using this website or services, you represent and warrant that you are at least 18 years old, that you are a resident of the United States, and that you are not a resident of any state where the loan you are applying for is illegal.
You may Have Questions About Your Payday Loan
What is a personal loan and what can I use it for?
People get personal loans to help with home repairs, unexpected expenses, holiday shopping, bills, and more. Such a loan from one of our lenders can help you get the cash you need! Once you fill out our form online, if approved, you can receive cash as fast as next business day.
How fast can I get the money?
While approval with a lender can be fast, usually within minutes, you will likely only receive your cash only as fast as next business day. Think of the process as depositing a check into your bank account, typically, you have to wait at least 1 business day before the check clears and the money is available for you to use from your account.
How do you protect my privacy and personal information?
In transmitting your personal data to our lender network we ensure the top safety of your personal information. Using SSL encryption your personal data is scrambled in route to our servers, and decrypted once it arrives at Tiny Cash Loans.
Are there any fees?
Tiny Cash Loans does not charge the consumers any fees and there is no fee to submit your information online. If we're able to connect you with a loan offer form a lender, your lender will present you with the exact fees and interest rate of your loan prior to your acceptance of the loan. Tiny Cash Loans is not a lender and cannot predict the exact fees and interest of the loan option presented to you. You are under no obligation to accept the terms presented to you by the lender.
Representative APR
Tiny Cash Loans is not a lender and does not provide personal loans but refers consumers to lenders who may provide such loans. Tiny Cash Loans is unable to supply you with an exact APR (Annual Percentage Rate) that you will be charged if you are approved for a loan. APRs vary according to the information supplied by you in your loan request and your lender. You will be given the APR, loan fees, and other terms by your lender if we are able to connect you with a lender and you are redirected to your loan agreement in the loan request process. Tiny Cash Loans has no control or knowledge of the loan details between you and your lender. If you are presented with a loan offer, you will have the option to review the terms of the loan, which you may approve or decline.
A personal loan is a medium term loan with a fixed interest rate that is repaid in equal monthly payments and it's usually limited to 24 months. Loan offers and eligibility depend on your individual credit profile. Our lenders can help you obtain as much as $2,500 depending on the lender, your state and your financial situation.
The owner and operator of tinycashloans.com is not a lender and is not involved into making credit decisions associated with lending or making loan offers. Instead, the website is designed only for a matching service, which enables the users contact with the lenders and third parties. The website does not charge any fees for its service, nor does it oblige any user to initiate contact with any of the lenders or third parties or accept any loan product or service offered by the lenders. All the data concerning personal loan products and the industry is presented on the website for information purposes only. tinycashloans.com does not endorse any particular lender, nor does it represent or is responsible for the actions or inaction's of the lenders. tinycashloans.com does not collect, store or has access to the information regarding the fees and charges associated with the contacting lenders and/or any loan products. Online personal loans are not available in all the states. Not all the lenders in the network can provide the loans up to $3,000. tinycashloans.com cannot guarantee that the user of the website will be selected by any lender or for any loan product, will be matched with a lender, or if matched, will receive a personal loan offer on the terms requested in the online form. The lenders may need to perform credit check via one or more credit bureaus, including but not limited to major credit bureaus in order to determine credit reliability and the scopes of credit products to offer. The lenders in the network may need to perform additional verifications, including but not limited to social security number, driver license number, national ID or other identification documents. The terms and scopes of loan products vary from lender to lender and can depend on numerous factors, including but not limited to the state of residence and credit standing of the applicant, as well as the terms determined by each lender individually.
APR Representative
APR (Annual Percentage Rate) is the loan rate calculated for the annual term. Since tinycashloans.com is not a lender and has no information regarding the terms and other details of personal loan products offered by lenders individually, tinycashloans.com cannot provide the exact APR charged for any loan product offered by the lenders. The APRs greatly vary from lender to lender, state to state and depend on numerous factors, including but not limited to the credit standing of an applicant. Additional charges associated with the loan offer, including but not limited to origination fees, late payment, non-payment charges and penalties, as well as non-financial actions, such as late payment reporting and debt collection actions, may be applied by the lenders. These financial and non-financial actions have nothing to do with tinycashloans.com, and tinycashloans.com has no information regaining whatsoever actions may be taken by the lenders. All the financial and non-financial charges and actions are to be disclosed in any particular loan agreement in a clear and transparent manner. The APR is calculated as the annual charge and is not a financial charge for a personal loan product.
Late Payment Implications
It is highly recommended to contact the lender if late payment is expected or considered possible. In this case, late payment fees and charges may be implied. Federal and state regulations are determined for the cases of late payment and may vary from case to case. All the details concerning the procedures and costs associated with late payment are disclosed in loan agreement and should be reviewed prior to signing any related document.
Non-payment Implications
Financial and non-financial penalties may be implied in cases of non-payment or missed payment. Fees and other financial charges for late payment are to be disclosed in loan agreement. Additional actions related to non-payment, such as renewals, may be implied upon given consent. The terms of renewal are to be disclosed in each loan agreement individually. Additional charges and fees associated with renewal may be applied.
Debt collection practices and other related procedures may be performed. All the actions related to these practices are adjusted to Fair Debt Collection Practices Act regulations and other applicable federal and state laws in order to protect consumers from unfair lending and negative borrowing experience. The majority of lenders do not refer to outside collection agencies and attempt to collect the debt via in-house means.
Non-payment and late payment may have negative impact on the borrowers' credit standing and downgrade their credit scores, as the lenders may report delinquency to credit bureaus, including but not limited to Equifax, Transunion, and Experian. In this case the results of non-payment and late payment may be recorded and remain in credit reports for the determined amount of time.
Why Tiny Cash
We thank you for choosing Tiny Cash Payday Loans to serve your emergency cash needs. Get started now by filling out our online payday request for a quote and a representative will get right back with all the information to get the cash you need with a title loan or payday loan today.